Raw Sour  330ml bottles  3.2% a/v
An extremely limited experimental batch of raw last-runnings from various batches in Robe Town's oak-barrel mash tuns, soured and blended in an old wine barrel and then aged in tank for almost a year. With only some 15 cases made, this raw sour has depth of flavour! It is strikingly tart, yet with a long lasting body and flavour. Grab it while you can, as sour freaks (and Iggy freaks) have almost nabbed the lot! Bottled in Feb 2018. Never sell out!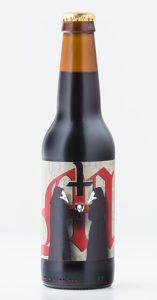 Monk's Habit 330ml bottles 9% a/v
A strong, dark, Belgian ale made with plenty of dark chocolate and caramelised malts. Yeast derived from monastery breweries in Belgium gives this warming, big and dark ale its fruity and almost spicy aroma. One to share, sip and savour. Single batch brew from December 2017. Bottled in March 2018. One of the brewer's favourites at Robe Town.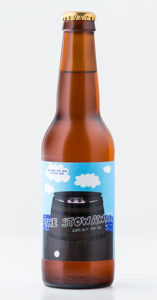 The Stowaway  330ml bottles 6.5% a/v
A crisp and tasty modern take on the French Saison, or French Farmhouse Ale, made with local barley and wheat, noble European hops and special French yeast. This is a collaboration between Robe Town and Ben Rowley, an Adelaide homebrewer, with his winning Beer of Show recipe from the 2017 Robe Homebrew Competition. Tasty, spicy clove and banana flavours on a pale and relatively dry brew, wrapped in aromatic European hops. Brewed in April 2018.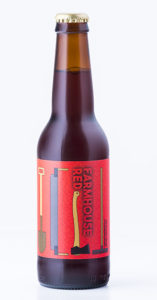 FARMHOUSE RED 330 ml bottles 5% a/v 
A full flavoured and malty drop wrapped in a funky farmhouse twist. Made with a hefty dose of dark caramelised malt and mixed fermentation to give it both a full body and that farmhouse tartness that is characteristic of ales brewed on farmsteads across Europe for centuries. Drink chilled in the summer, ambient temperature in winter.
Midnight Smooch 330 ml bottles 6.8% a/v 
A mild stout aged with organic licorice root and a little farmhouse funk. Licorice root, otherwise known as "sweet wood", gives an earthy, woody and sweet edge to this special stout made with lots of chocolate malt and a little funky tart twist. Great for both winter and summer or paired with contrasting foods.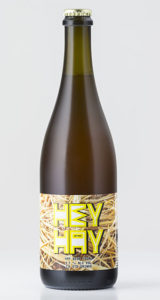 HEY HAY 330 ml and 750 ml bottles 2.7 % a/v 
A refreshing low-alcohol, tonic-like beverage made with lots of hay steeped in the hot wort. Lightly tart with big hay flavour and a touch of fruity hops.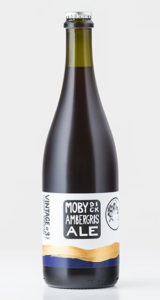 MOBY DICK AMBERGRIS ALE
Imperial amber ale flavoured with ambergris 750ml bottles 7.4% a/v , currently available Vintage 2 and Vintage 3
An exquisitely smooth, sweet and strong amber ale with complex flavours of caramel malt, a musky perfume and flavours of the ocean. This very special ale has been made with a piece of ambergris found on the beach near Robe. Rare and valuable ambergris originates in the bowels of a sperm whale. After curing in the ocean for decades it is highly prized by the perfume industry for its potent, musky scent. This specialty ale is one to savour and share for special occasions.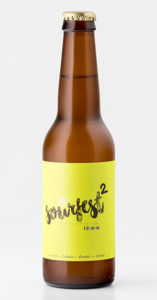 SOURFEST 2 330 ml bottles 4.1% a/v 
A refreshing and fruity light tart ale perfect for drinking in the hot summer sun. This ale is back after popular demand, but packs some extra funky flavours this time! Made with a sour mash of traditional ale malt giving it a unique and very tasty sweet and sour finish.
SOLD OUT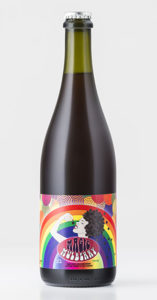 The Magic Mulberry 750 ml bottles 5.2% a/v 
A big and tangy seasonal sparkling ale aged on hand-picked wild mulberries from the Coorong. Big colourful mulberry flavour with just the right balance of malty sweetness and dry berry tartness. Light red hue. Perfect in a champagne flute.
SOLD OUT